Advanced Performance with a Paintable Finish
Get picture-perfect results without compromising on sealing performance thanks to GE Siliconized Advanced Acrylic sealants.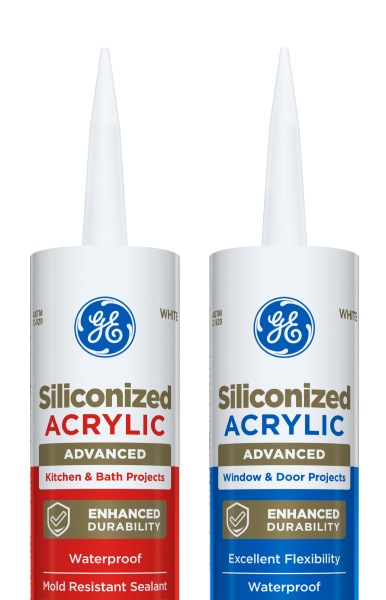 Paintable

Waterproof

Flexible

Mold-Resistant1

Easy to Apply
GE Siliconized Advanced Acrylic sealants ensure your hard work is protected and ready to paint, whether indoors or out. These premium sealants have silicone additives for advanced waterproof protection and mold resistance while remaining paintable and easy to apply.
Kitchen & Bath Projects
Before painting, seal to protect indoor projects exposed to water and humidity.

Siliconized Advanced Acrylic Kitchen & Bath
Paintable performance combined with waterproof protection
Long-lasting mold-resistance
Excellent flexibility for crack-resistant seals
Strong adhesion to common kitchen and bathroom surfaces
Easy to apply and tools smoothly
Creates durable, scrubbable seals
Easy soap and water cleanup
Low odor
Window & Door Projects
Defend outdoor projects that require paint against severe weather year-round.

Siliconized Advanced Acrylic Window & Door
Paintable performance combined with weatherproof protection
Waterproof
Withstands harsh weather conditions
Long-lasting mold-resistance
Excellent flexibility for durable, crack-resistant seals
Strong adhesion to common building materials
Easy to apply and tools smoothly
Easy soap and water cleanup
Low odor
Shop Lowe's Online & Seal Your Next Project with Siliconized Advanced Acrylic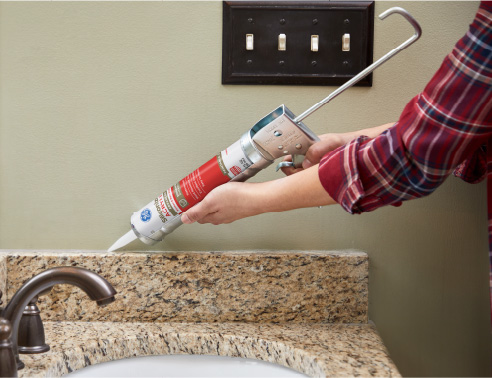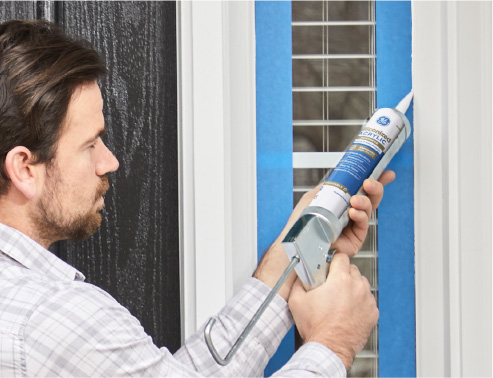 Find Siliconized Advanced Acrylic Sealants at a Lowe's Near You