GE Multipurpose Foam
12 oz
Seals small indoor & outdoor cracks up to 1"
Withstands harsh UV rays for long-lasting results
Offers high density for durability & overall insulation
Withstands building & material movement
Bonds to wood, concrete, brick, & more
Tack-free in 8 minutes
GE Multipurpose Foam offers premium durability with flexibility, strong adhesion and UV resistance. Use to seal out air, moisture and pests in basements or crawl spaces, along with plumbing, HVAC or electrical penetrations and window & door projects.
Always wear eye protection, gloves, and proper work clothing when using foam.
Cured foam is difficult to remove from skin, clothing and other substrates.
Sealant should be applied at temperatures between 41°F and 95°F. Can temperature
must be between 41°F and 86°F.
For optimum performance, shake can intermittently during extended use.
Make sure the surface is clean and free from dirt, dust, and other substances. Cover
surfaces not intended to be foamed.
Invert can and dispense foam sparingly: Fill void by half to avoid overflows.
Mist with water to speed cure.
If necessary, cured foam can be trimmed with a knife after 1 hour.
Clean spills immediately with acetone.
disclosures -needs logic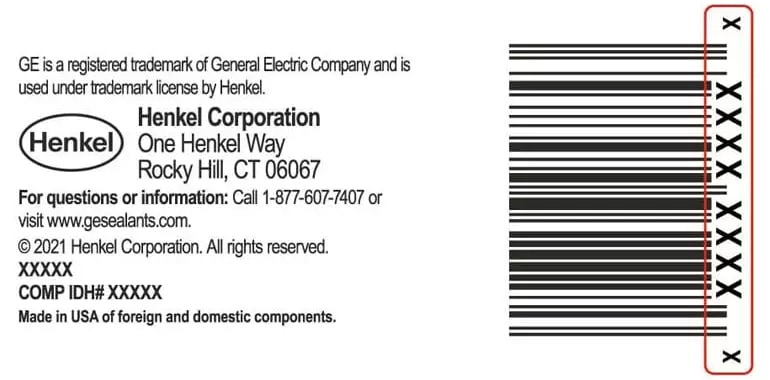 For products produced by Henkel Corporation, please use the UPC Code. You can click on the corresponding UPC code below to access the SDS..