The project discussed in this post is sponsored by the makers of GE Sealants & Adhesives.
For his most recent project collaboration with GE Sealants & Adhesives, Philip, from Philip or Flop, gave his kids' jack-and-jill bathroom a stunning makeover. He not only updated its style with a new sliding glass shower door, wall paneling, and toilet, but he also used a range of GE-branded sealants to get his project done right.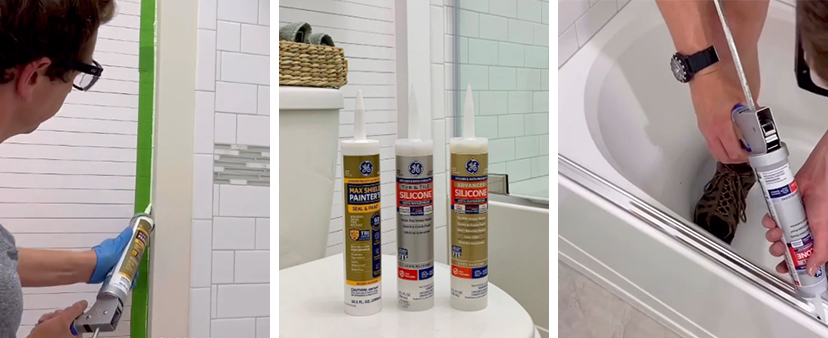 Since his brand-new shower door is located in an area prone to water exposure, Philip sealed the area underneath the door's threshold and along the inside edge of the shower enclosure with Tub & Tile Silicone 1 sealant to protect the project area from shower leaks. This sealant is 100% silicone, offering a 100% waterproof seal with 7-year mold-free product protection and permanent flexibility. In addition, Tub & Tile Silicone 1 sealant was ready that same day for water exposure and offered strong adhesion and durability.
Want to know more about Philip's project details? Check out his blog post for his bathroom renovation play-by-play.